As the weather warms, you can start to pack away your darker denim, but that doesn't mean leaving jeans behind altogether in the summer months. One good pair of lighter jeans will stand you in good stead for a spring-summer evening. This ecru undyed denim highlights all the natural hue of cotton.
Oishi-san used yarns of high-quality organic cotton (Label Grade OCS 100) woven at ultra-low tension on a vintage shuttle loom to create this new ecru fabric. The result is an unsanforized 14oz fabric with a fantastic slubby, neppy and soft texture. Standard organic cotton is stiff, but ONI used spinning technology to spin soft yarn and finish it softly. There's just something so clean, crisp and classic about this white ecru denim.
The jeans are made with all the superior-quality ONI details such as copper buttons, high-quality pocket bags, heavy-duty bar tacks and a new custom printed canvas patch. The selvedge ID is green in reference to the organic 100% eco standards.
The ONI 546 cut is called "Tight Straight". It is a slim straight fit, which gives comfort in the top block and a relaxed, moderate taper through the legs with a mid-rise.
*This organic cotton has been inspected and assessed in Japan according to the Organic Content Standard (OCS) 2.0. Certificate of compliance No: CU1007362OCS-2020-00014356 / Registration No: 1007362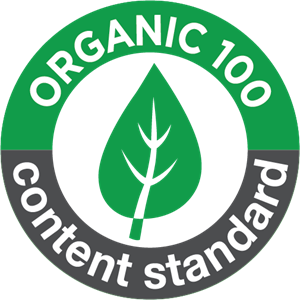 The legend of ONI is alive to this day. In recent years Oishi-San has devoted himself to experimenting with widely varying grammages, rough textures, different indigo dyeing techniques and novelty cuts while always maintaining a very limited production and wielding his experience in denim which now goes back more than 60 years.
[Visit our LOOKBOOK and discover a great selection of heritage street-style outfits]