How To Style White Jeans | 5 Ways to Wear
Making the most of the good weather we are finally enjoying, and with increasing numbers of labels launching Japanese denim jeans in a white and ecru colour, we have created a style guide with ideas on how to mix and match that pair of white/ecru jeans you are thinking of buying or already have in your wardrobe but have doubts about the possibilities of combining them.
Whether you want to wear them with a basic T-shirt or with a dressier shirt for a more formal style, here are a few ideas to help you wear your white jeans in uniquely hard-hitting style.
1. TOTAL WHITE
White jeans are probably easier to combine than you think. They are versatile and can be worn with a wide variety of outfits. If you feel comfortable wearing jeans in this colour, be bold and go for a totally white outfit. Match your jeans with an off-white T-shirt or jacket such as the new RGT 14oz Cruiser Jacket Ecru and let your shoes add the touch of colour.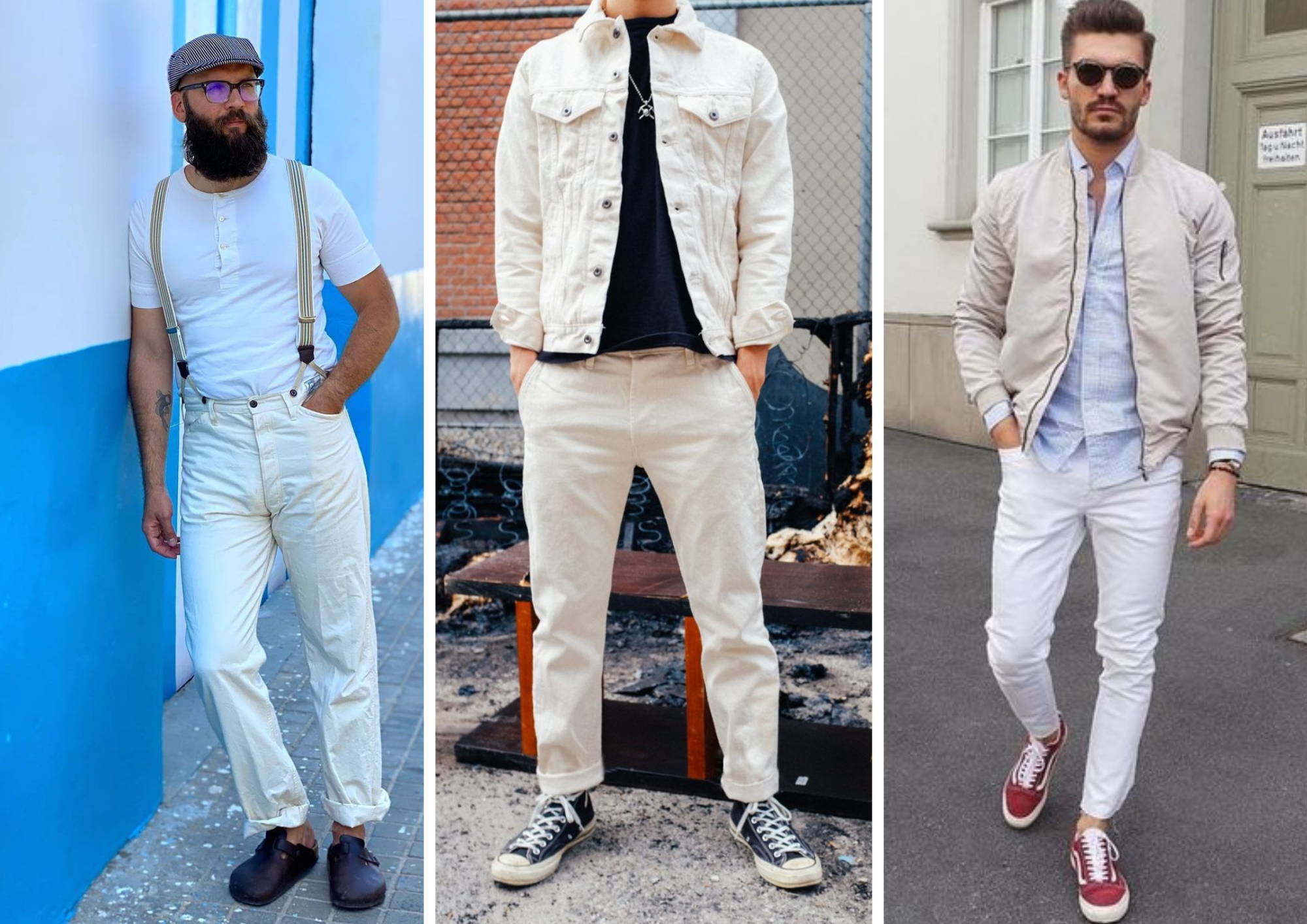 ---
2. WHITE JEANS AND SHIRT
One of the best ways to wear white jeans is to pair them with a shirt. The combination can be simple but also incredibly elegant. A faded denim shirt, a light blue or an indigo one such as those just come in from 3sixteen, for example, will be an excellent complement for your white jeans.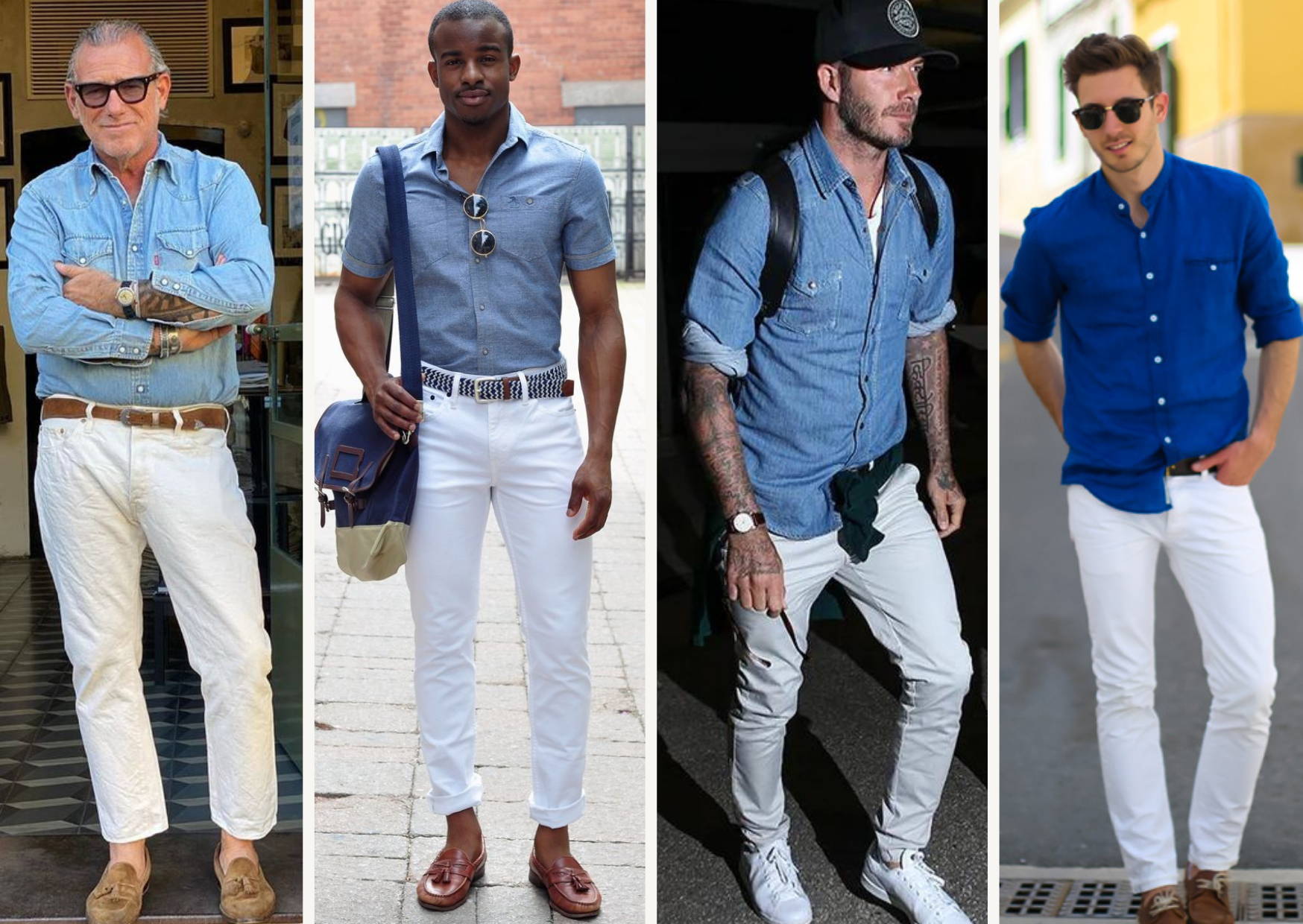 ---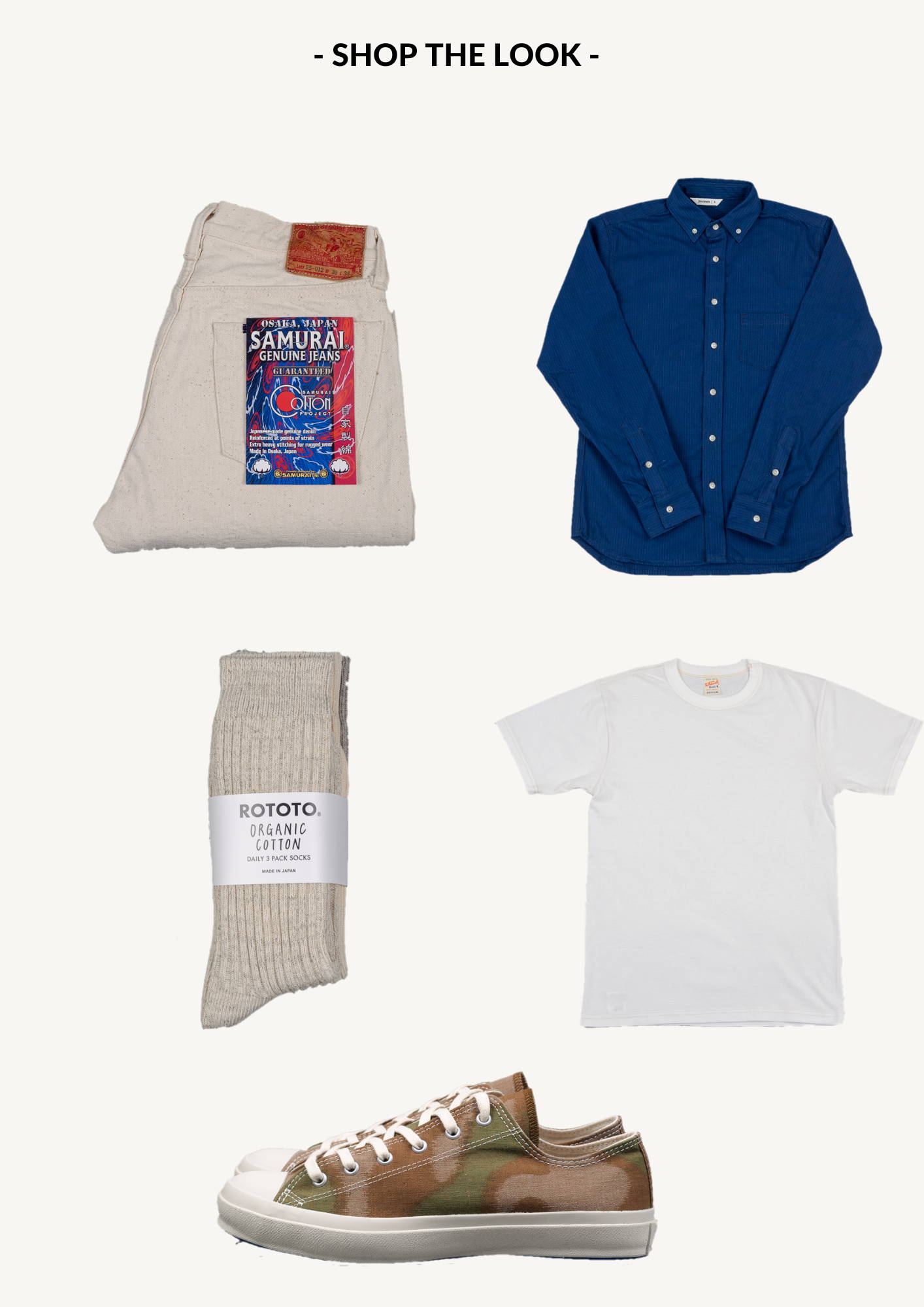 3. MINIMAL STYLE
White jeans look brilliant in summer, a great alternative to darker, indigo and black selvedge denim. They are ideal for giving you that chilled look. One of the best ways to wear white jeans in summer is to pair them with a black cotton T-shirt, the perfect combo when you don't know what to wear. Add a pair of sneakers, or some shoes and a belt if you want to dress up the look, and you're ready to go!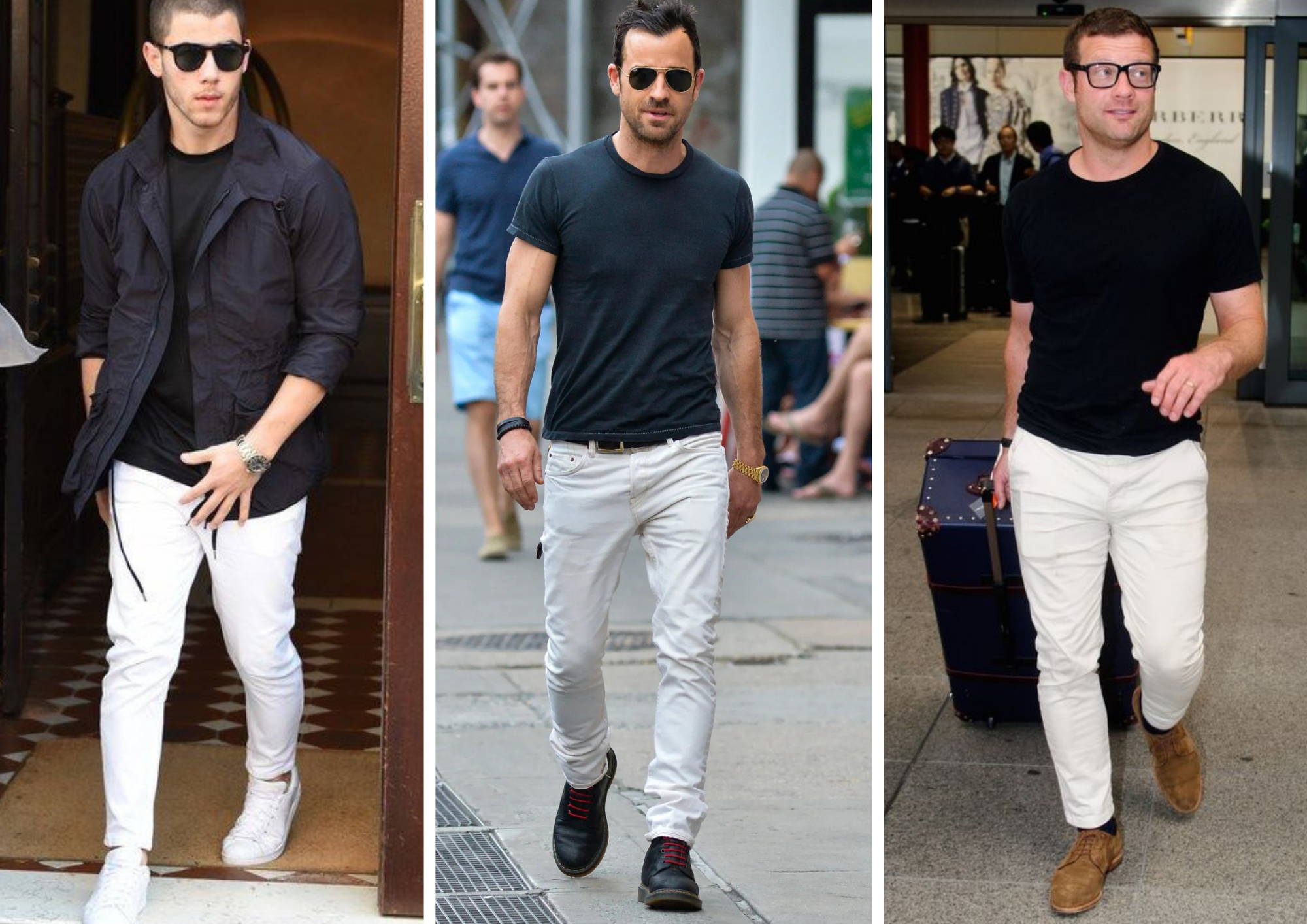 ---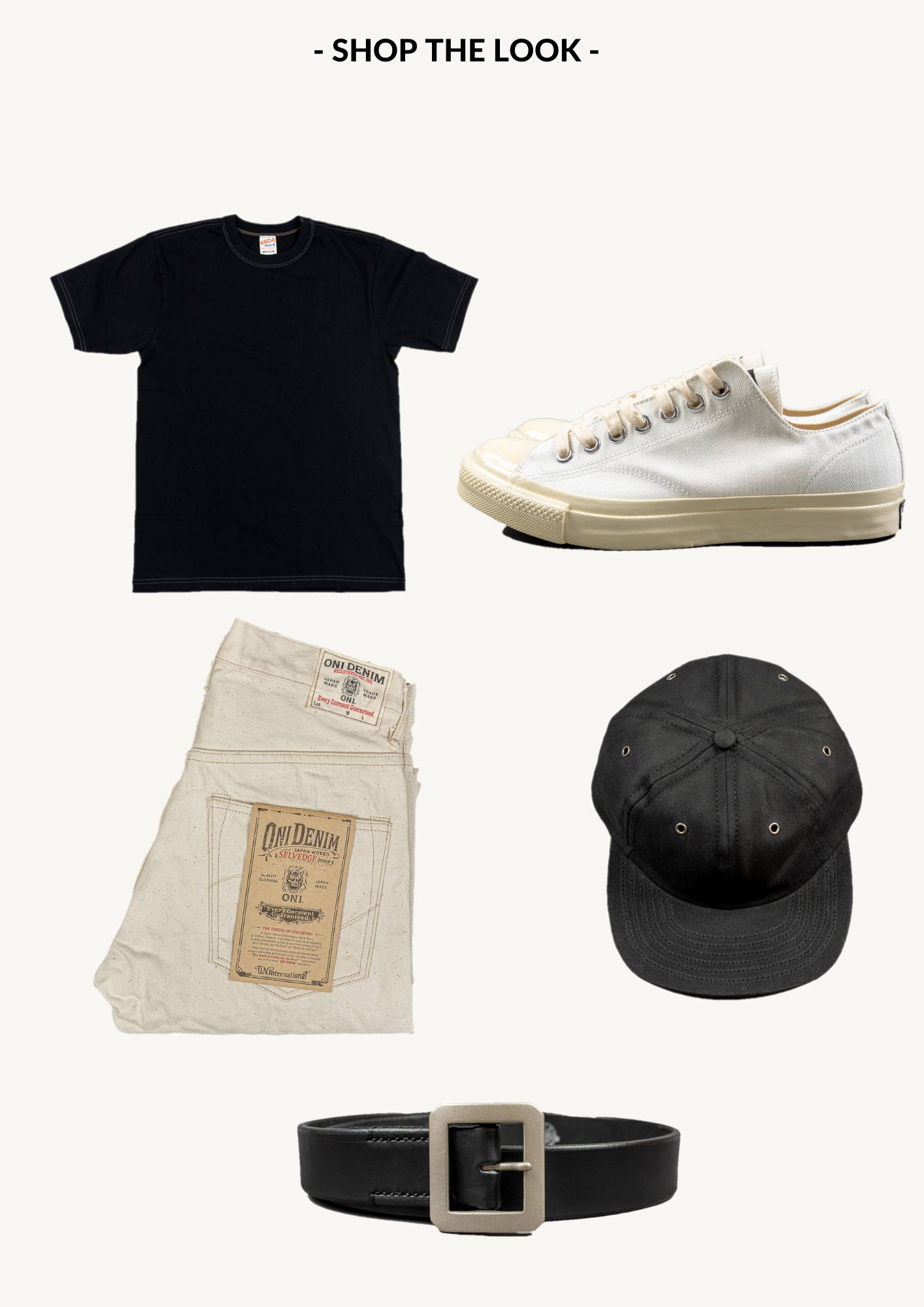 4. WHITE JEANS FOR THE COLDER MONTHS
If you would like to wear your white jeans not just in summer but also in spring and autumn -and, why not, even in the winter months- when the weather is still cold, match them with darker colours. Put on a pair of boots with woolly socks (take a look at our collection of Japanese socks), several garments above the waist for a layered look and a warm beanie. But check that it's not raining before you step out, because foul weather can ruin that nice clean colour of your jeans.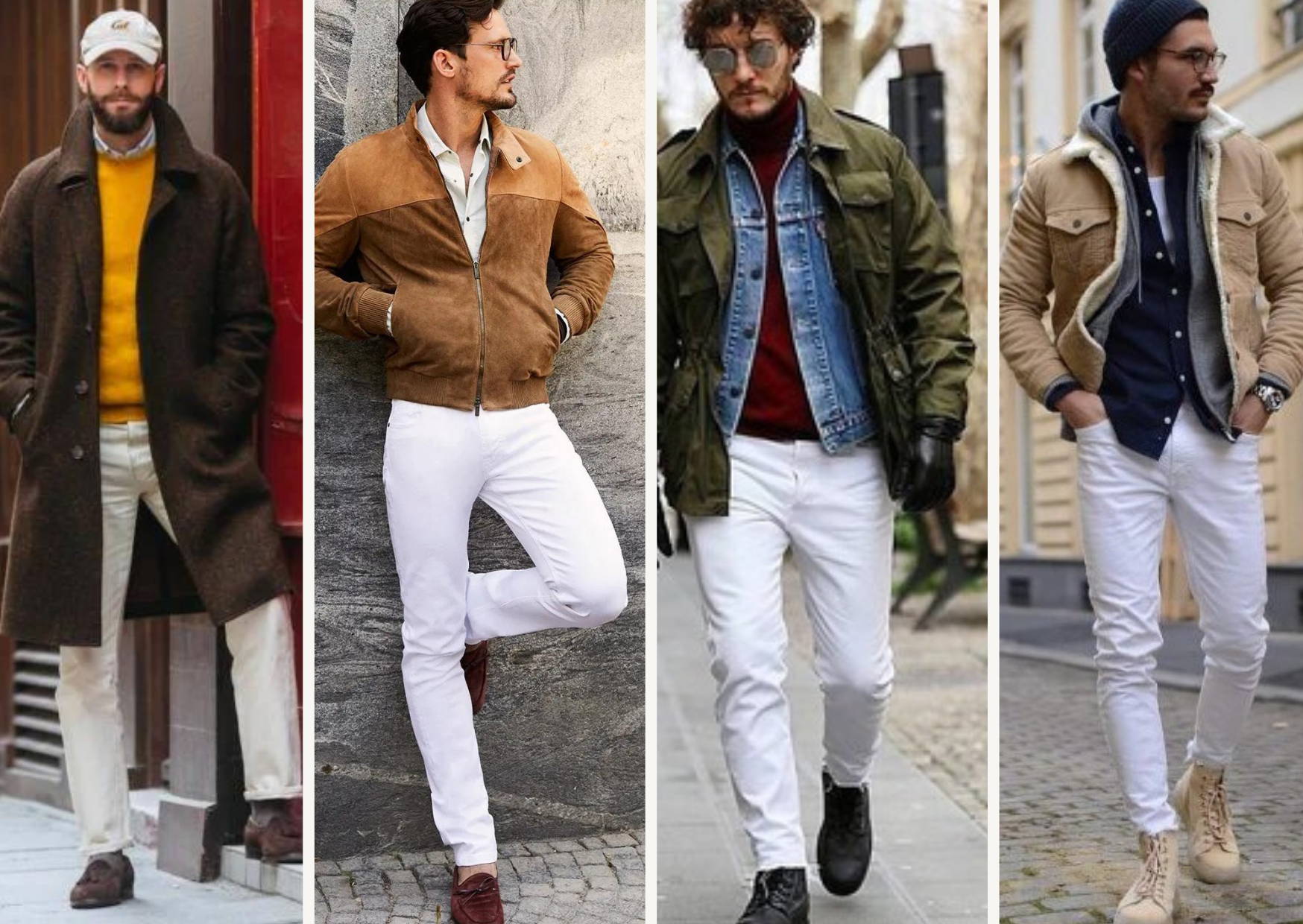 ---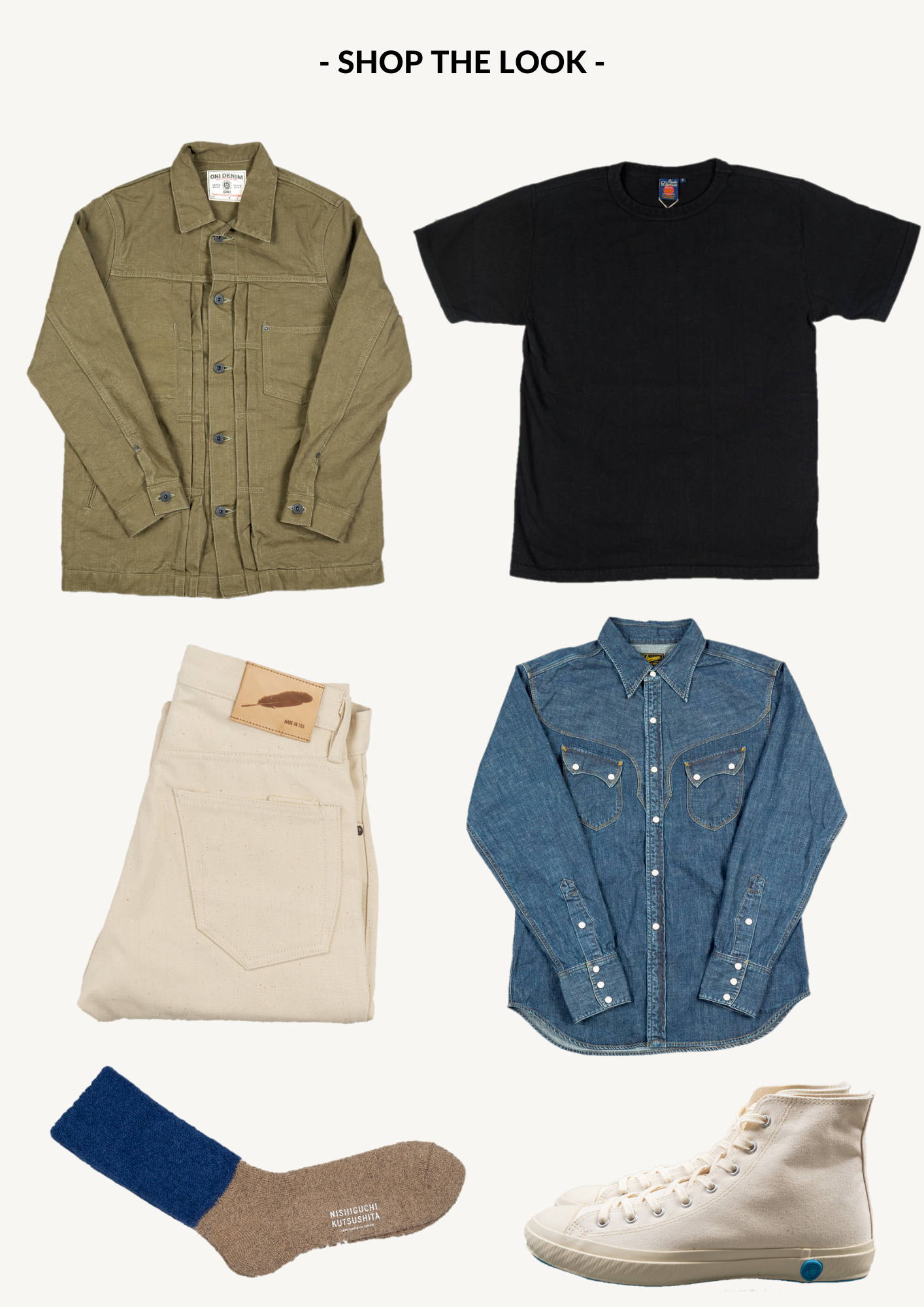 5. DENIM ON DENIM
One of the best ways of wearing white jeans is to pair them with a denim jacket or shirt. No question: this is one of our favourite combos, so we couldn't leave it out of this inspiration guide. A dark indigo raw denim jacket is a great choice. But if you want to jazz up your look when the weather is warmer, team it with your favourite faded denim shirt or jacket.
---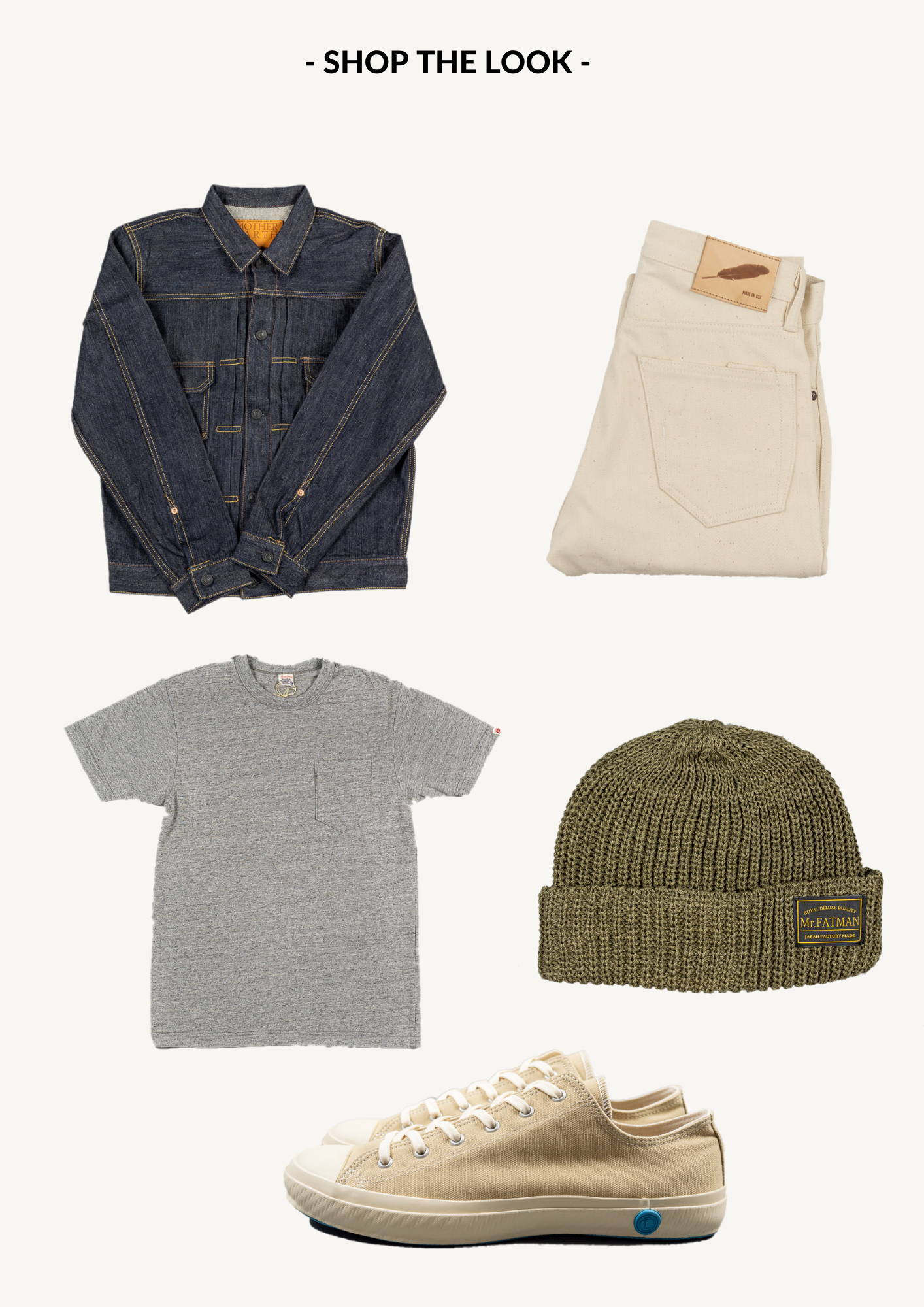 We hope this will have opened your eyes as to how versatile white/ecru jeans can be. It's one of our favourite choices when the warm weather arrives. If you thought you would never be able to wear them, we urge you to add a pair to your wardrobe and start rotating them.