Plant a Tree for every order 🌳
We've already planted more than 2,000 trees. Let's continue to fight for a healthier planet, the challenge has just begun!
---
This Black Friday we are planting a tree for every order you place with Redcast.
Even though we work with brands that handcraft their products on vintage machinery, applying natural dyes in many cases and performing all their work with the least possible environmental impact, we, as an online business shipping to more than 70 countries, have a responsibility.
We believe it's important to look after our planet, not only offsetting our CO2 emissions but also contributing to the regeneration of wildlife habitats and raising awareness.
This is why, just as we did on last Black Friday, this Black Friday we have teamed up again with Tree-Nation, whose focus is on reforestation and on reducing the most pressing threats to the diversity of life on Earth.
So during the Black Friday period Sale, every time you place an order with Redcast Heritage, a tree will be planted in your name! 🌳 You will receive an email with all the information on the planted tree, and you can download your certificate.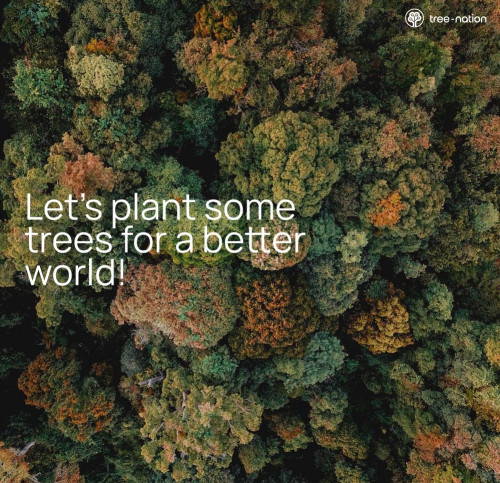 ---
Tree-Nation is the reforestation platform that brings together in one single place the largest number of tree planting projects around the world.
The organisation offers people the chance to choose from among more than 300 different tree species that can be planted in 70 different reforestation projects on 4 different continents. In each project, the species are carefully chosen according to the specific benefits they provide for the environment and the local population.
A unique URL is assigned to each planted tree on the Tree-Nation platform. This means that the species, location, information on the plantation project and CO2 offsetting values can be tracked throughout the tree's lifespan.
---
Let's give back to the Planet together 🌎
Through this gesture we reduce our CO2 emissions, contribute to the regeneration of wildlife habitats and raise awareness.
We continue on our path to become more sustainable. Thank you for joining us :)
---
JOIN US AND GET 5% OFF YOUR FIRST ORDER
Subscribe to our Newsletter and be the first to know about what will happen in Black Friday 2023, new arrivals, and much more!
By entering your emai you agree to receive commercial communications from Redcast Heritage via email and accept our Privacy policies.