4th Anniversary - A Bit More About Us!
And suddenly September is upon us. It feels like it was only yesterday that we sat down to write Redcast's 3rd-birthday post, yet here we are about to celebrate our 4th anniversary!
Before we started to write this we looked back and… wow! So much has happened in these past 12 months! So it looks like September is a good time to take stock of the year and tell you a bit more about us.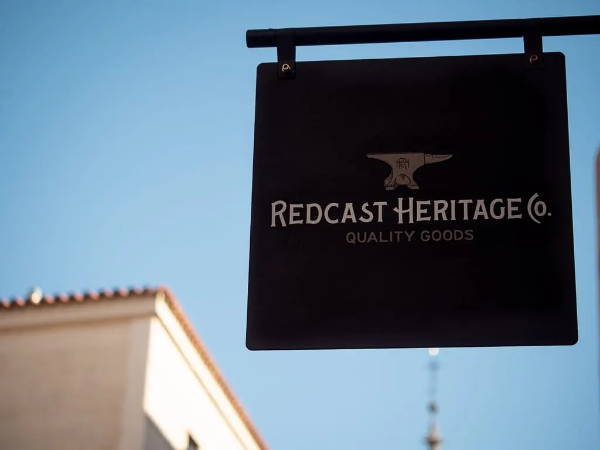 While a year ago we were telling you that after much hard work and effort Eduardo and I were finally able to quit our boring jobs to devote ourselves full-time to what really fulfils us – Redcast, of course, this year we are happy to tell you a little more about how our business has evolved over this time.
But first let's go back in time. Only a very few people know that Redcast was born and grew in an apartment in the centre of Madrid (nobody said that beginnings were easy!), until in May 2021, before Redcast's third birthday, we were finally able to transfer our "centre of operations" to a larger space: premises located in Conde Duque, one of the areas of the city that we most like.
Although we are a digitally native shop, we have always been aware of the importance of being close to our clients and to provide the opportunity to personally view, touch and try on the fantastic items we sell to all those who wish to do so – whether locals to our city, people who are here on holiday or are simply passing through on a business trip. This is why we decided that in our new establishment, although small – but charming and welcoming, as many of our clients tell us – we would have our new office but also a special space for a small showroom in which to provide a personalised service, by appointment, for all those who come to see us.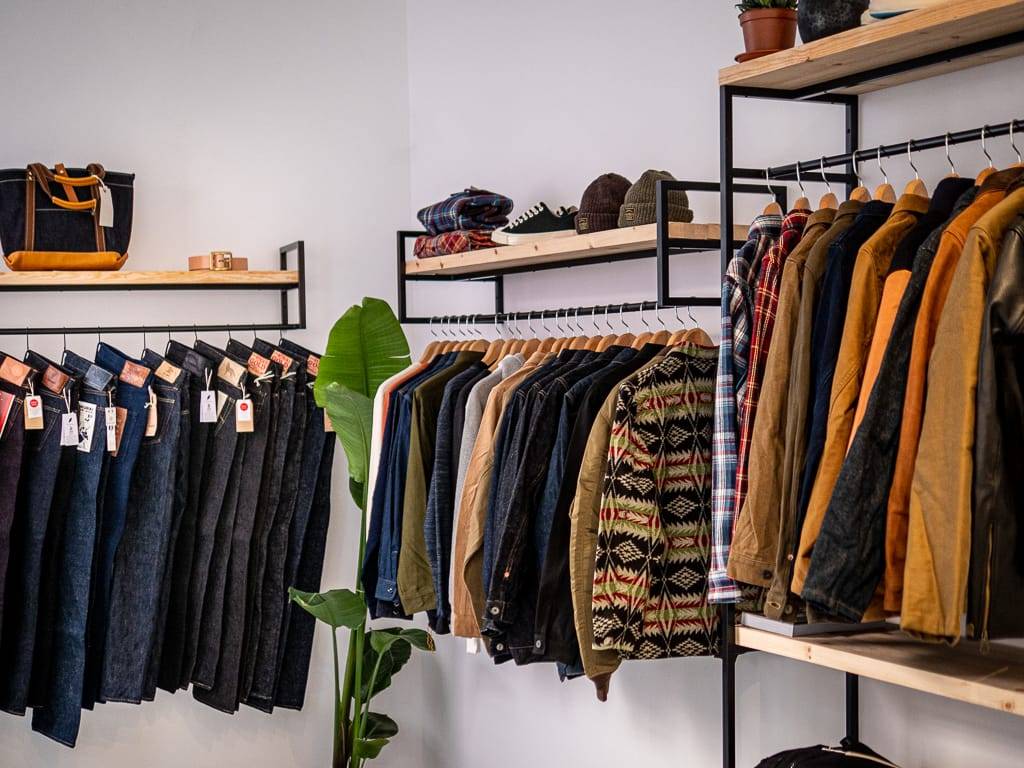 Thanks to this we have had the opportunity to welcome and meet online customers from different parts of the world (USA, Switzerland, UK, Canada, Malaysia and more) with whom we had already established a "cyber-relationship" for some time! There is nothing that thrills us more than to put a face on each other and share a pleasant moment with you.
And after this throwback, we are back to today. On this 4th anniversary we have a lot to celebrate. On one hand, our list of brands keeps growing. Over this time we have been fortunate enough to start working with some iconic Japanese denim brands such as The Flat Head and Sugar Cane as well as others such as Whitesville, Sun Surf and Freenote. We will always be grateful to each one of the brands we work with for the trust they have placed in our project.
Also, there are many of you, new and not so new clients, who have made Redcast grow, which means that our team has also been able to grow! If up until last year there were only Eduardo and I in charge of Redcast, this year we have some new and wonderful people on the team. First, María and Jimena, without whom the care and service we offer at Redcast would not be what it is, and with whom some of you have surely already exchanged the odd email. And recently a photographer joined our team, who is a great support in the part that concerns our website's photography. We take this opportunity, guys, to thank you for putting your trust in this project and making Redcast better :)
And of course, how could it be otherwise: thank you to all of our clients, subscribers and social media followers who have recently joined this small Redcast family or have long been there giving us your support, backing our quality products with a story and a tradition behind them.
We would also like to thank you again for the great reception you gave Redcast's second collaboration with a Japanese denim brand -this time with Tanuki- launched only a couple of months ago. We have received highly positive feedback on the Redcast x Tanuki "Homura" Jeans. Thank you!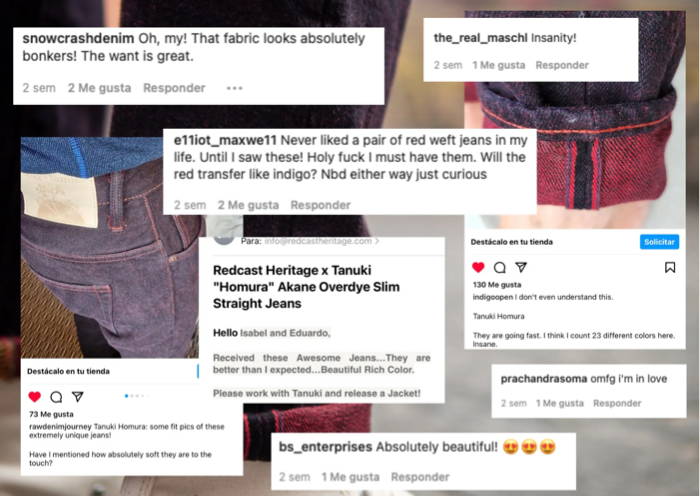 Thank you for every one of your kind words, for how eagerly you await that package from Spain and, ultimately, for your ability to make us believe that, despite all the difficulties and obstacles we may encounter every day, everything we do is worthwhile. Without you, Redcast would never have come this far.
Like a child who is just starting out at school, a new year starts for us every September, with the attendant jitters about what to expect and new dreams and goals to fulfil. A new year in which we hope to continue growing and, above all, improving for you.
And what would a birthday be without a celebration? Watch this space closely because in the next few days we will announce some surprises that will happen throughout this month of September. But for now, save this date: Wednesday 21 SEPTEMBER!
Subscribe to our newsletter if you haven't yet done so, and don't miss out on anything! In addition, we will hold a Giveaway for several gifts among all the orders we receive throughout this month. Look at the prizes and the conditions here.
We hope you've found it interesting to learn a bit more about our background and evolution. And as ever, if you live in Madrid or are passing through the city, don't hesitate to come to our showroom. We will be delighted to meet and welcome you!
Thank you everyone for being there.
Isabel & Eduardo
---
Don't miss out on any surprises that will happen throughout this month of September. Subscribe to our Newsletter if you haven't yet done so!