In this past year we have been observing some new trends in selvedge denim which we wanted to share with you. We would like you to leave a comment after reading this post, sharing your opinion on this: whether or not you like these trends, whether you believe they are a passing fad or are here to stay, whether you would like to see more of them in our shop… every opinion will be welcome :)
So let's start!
The first of the really strong trends is to do with jeans with ankle-length fit. Brands such as Tanuki (with its Draft Tapered cut), ONI Denim, Japan Blue and Sugar Cane have launched some models with much shorter lengths than what we were used to. Some brands have called this new fit "ankle length" or "pedal pusher", the concept being the same in both cases: to enhance the presence of the sneakers.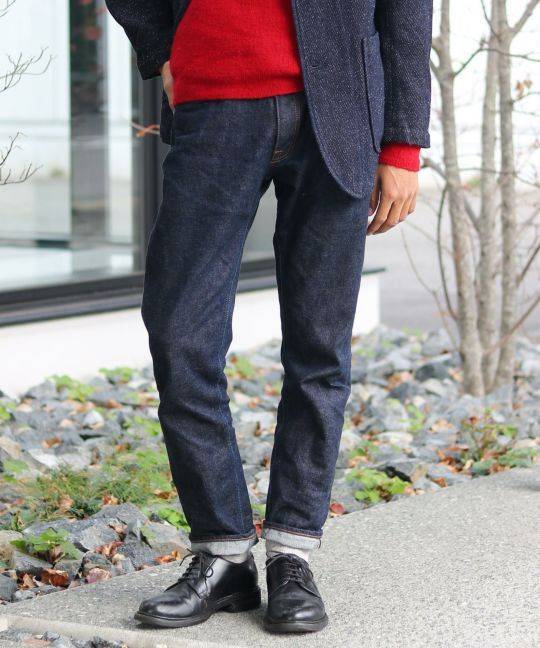 Image via Japan Blue Jeans
This length ("short" for many) is loved and hated in almost equal parts, but we certainly think that it's a fantastic option for wearing with sneakers and for having a slightly different fit from the usual in your wardrobe.
Another trend that is gradually emerging within raw denim -despite the reticence of many- is "stretch denim". Contrary to what some may think, denim fabric being stretchy does not mean it isn't raw or that it won't wear away; it simply means that it contains a small percentage of polyurethane (approx. 1-3%) to provide an extra touch of comfort.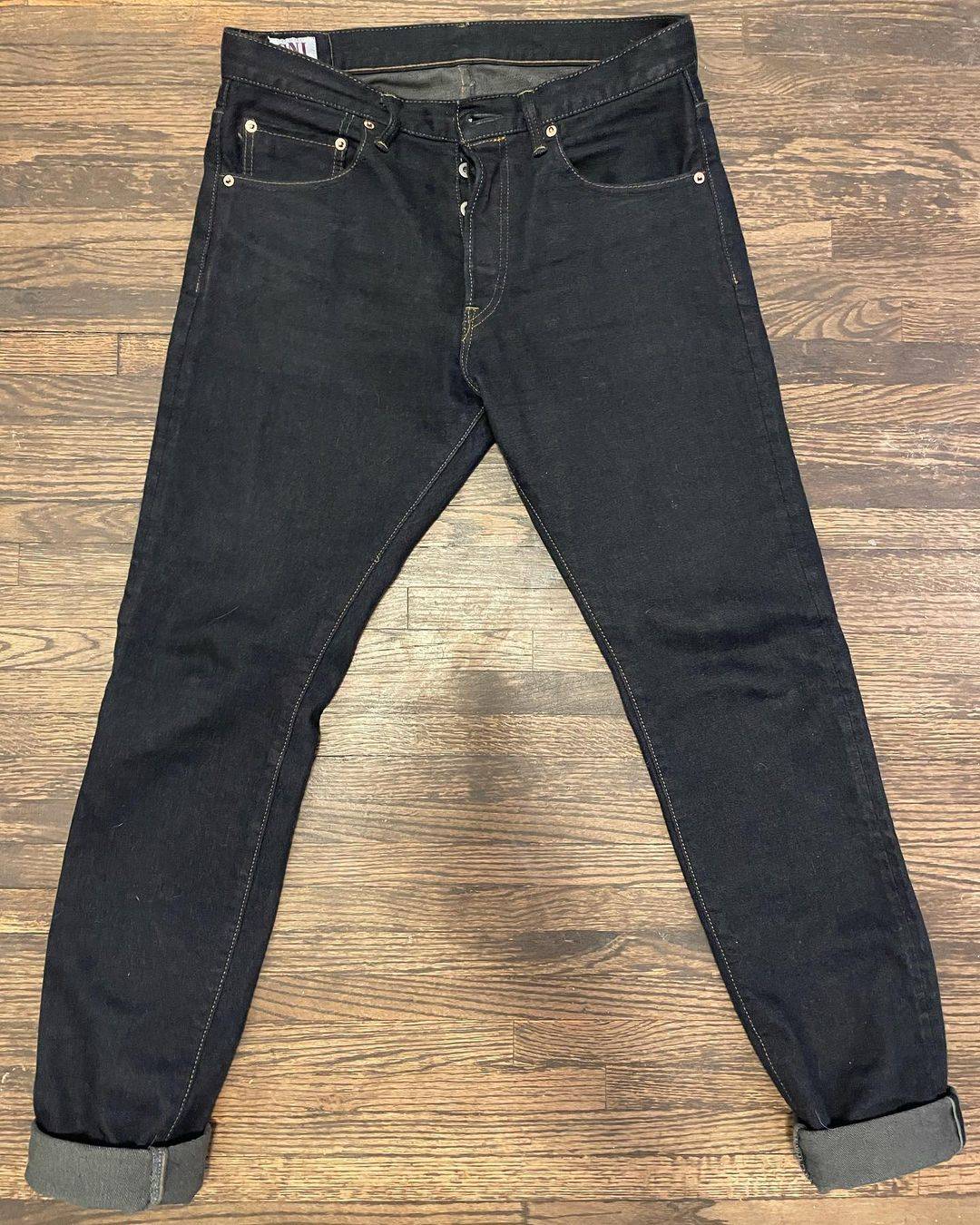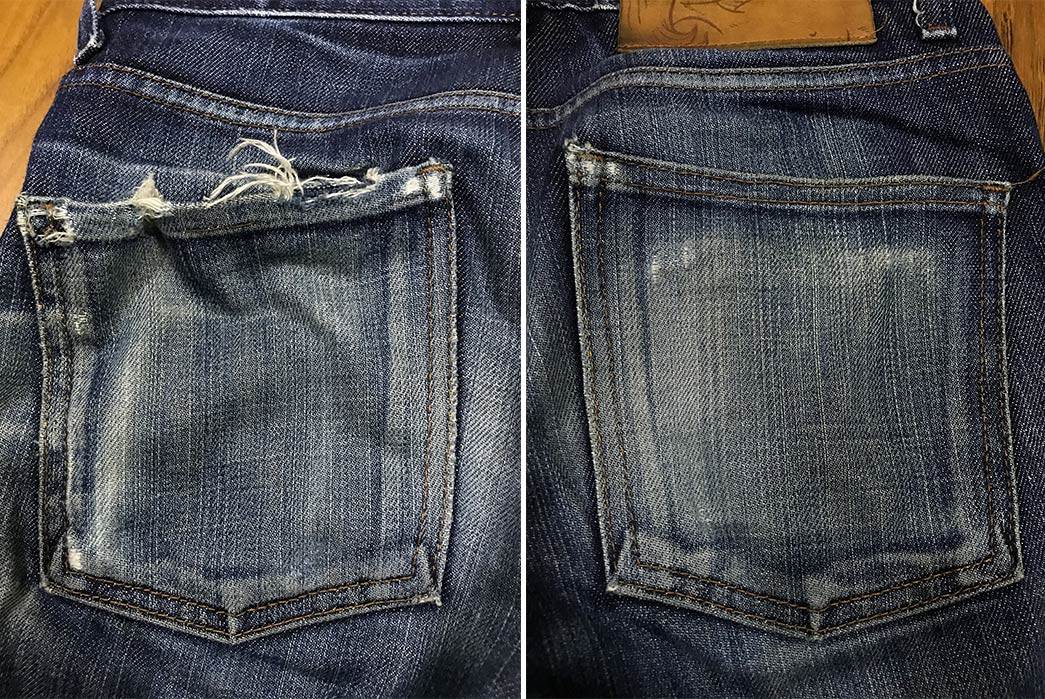 Naked & Famous Stretch Selvedge Raw Denim Jeans Image via Heddels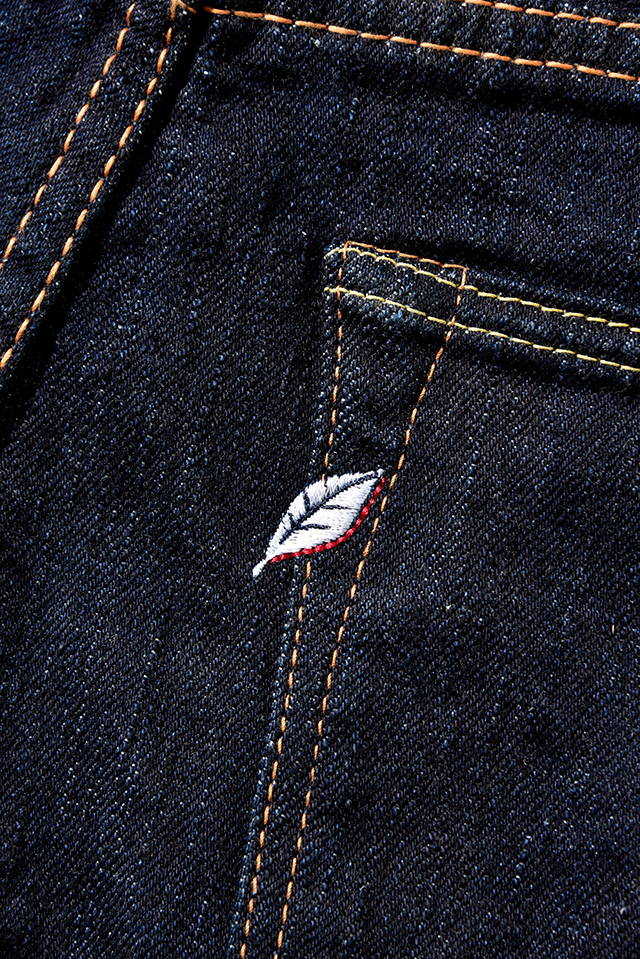 PBJ 12oz Indigo Stretch Jeans
Image via Pure Blue Japan
Brands such as ONI Denim, Pure Blue Japan, Fullcount and Naked and Famous have launched their stretch models this past year, distancing themselves a little from the classics to draw closer to street wear and perhaps also thinking of those people who, due to the pandemic, are now working more from home or are spending more time rolling around the floor playing with their children and need an additional bit of comfort.
The third trend is
stonewashed jeans
, yes, you heard right. Perhaps contrary to what a denimhead has in mind when buying a pair of jeans -to wear them down in daily use to give their jeans a unique appearance- this trend seems to be devised more for the lightweight fabrics we use during the summer months. In many countries the hot months are reduced to two (not the case with Spain), and so the project of fading a pair of jeans you will only wear for a couple of months a year can take forever. The perfect solution to this could be having a pair of selvedge stonewashed jeans with a more summery appearance, which in no case means that the denim is a poorer-quality fabric.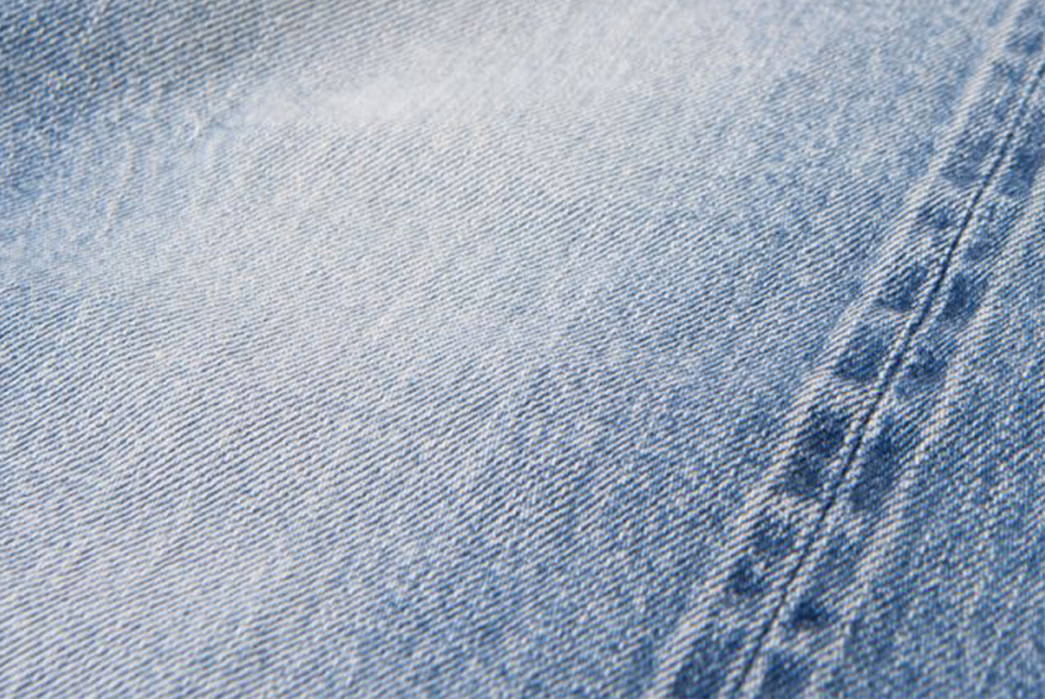 Some Japanese brands such as Orslow or Burgus Plus have been including stonewashed pieces in their collections for years, but a few others, such as Studio D'Artisan with their vintage collection, or Fullcount, have recently joined this trend.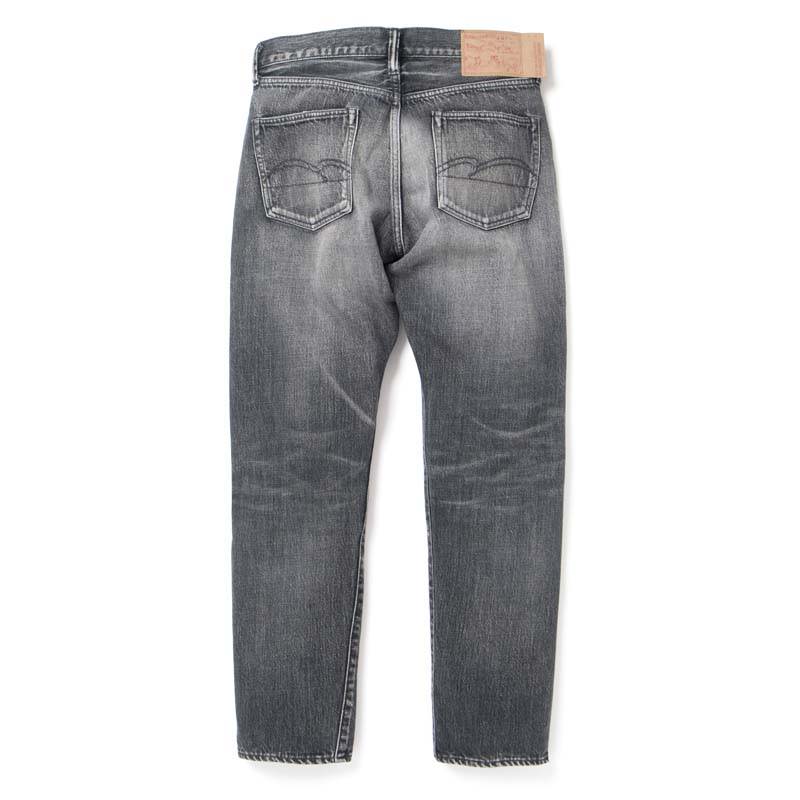 Studio D´Artisan IVY Used Wash Jeans
Image via SDA
Furthermore, the American brand 3sixteen launched their own stonewashed version, and had received a lot of attention.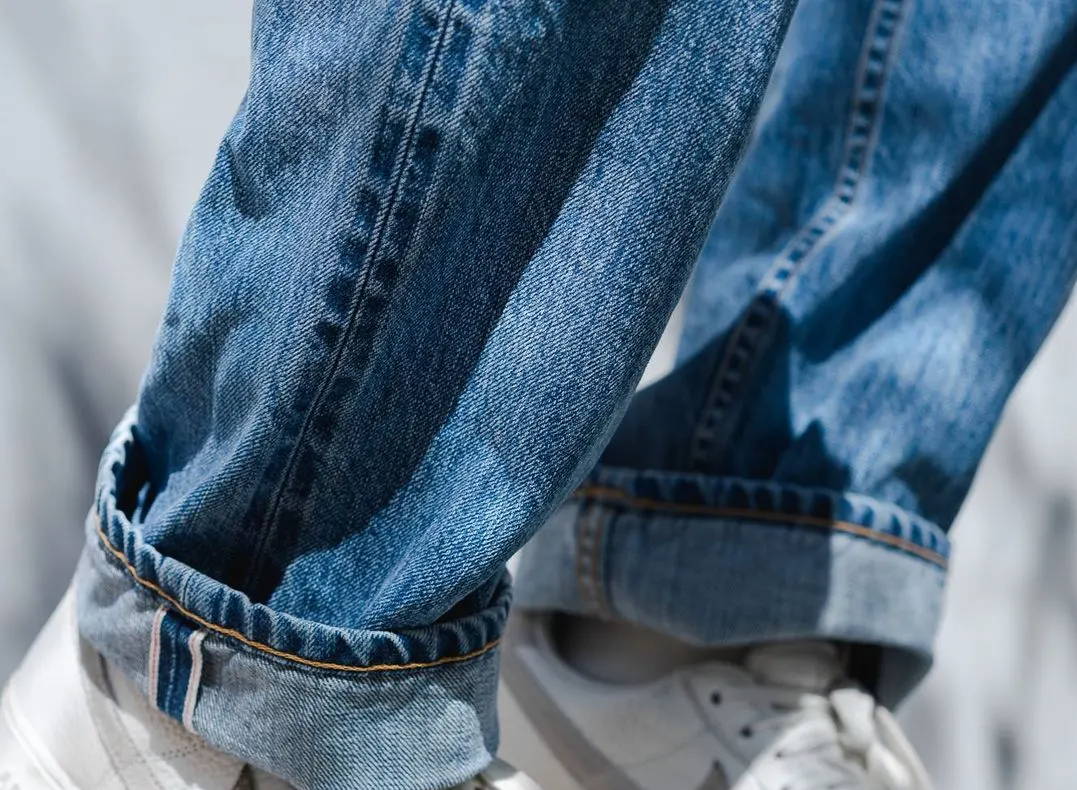 3sixteen CT-101xs Stonewashed Indigo Selvedge Classic Tapered Jeans
Image via @3sixteen
Although brands such as Iron Heart and Rogue Territory launched overdyed jeans some years ago now, this trend appears to have gotten a little stronger in this past year. Overdyed denim is dyed repeatedly to produce an overtone of colour in the fabric and fades beautifully over time.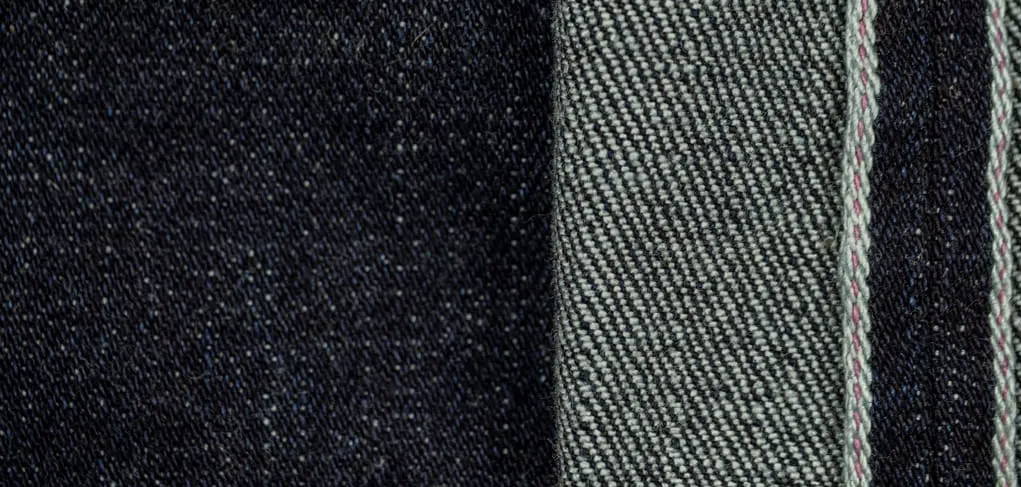 During this year 2021 we have been seeing some interesting overdyed proposals by 3sixteen and ONI Denim (with their Stretch Overdye Jeans adding this trend to the stretch denim we mentioned earlier) and many others that are yet to arrive.
Lastly, another prominent trend in Japanese denim are natural dyes from fruits such as Kakishibu (persimmon), plants such as Akane (madder), and even vegetables such as Kuromame (black beans).
There are many brands (Studio D'Artisan, Kapital, Tanuki, Pure Blue Japan and Samurai, among others) that have just produced or are preparing juicy novelties with this type of dye. Their goal: to give indigo a special and different touch of colour and to achieve a unique fade over time.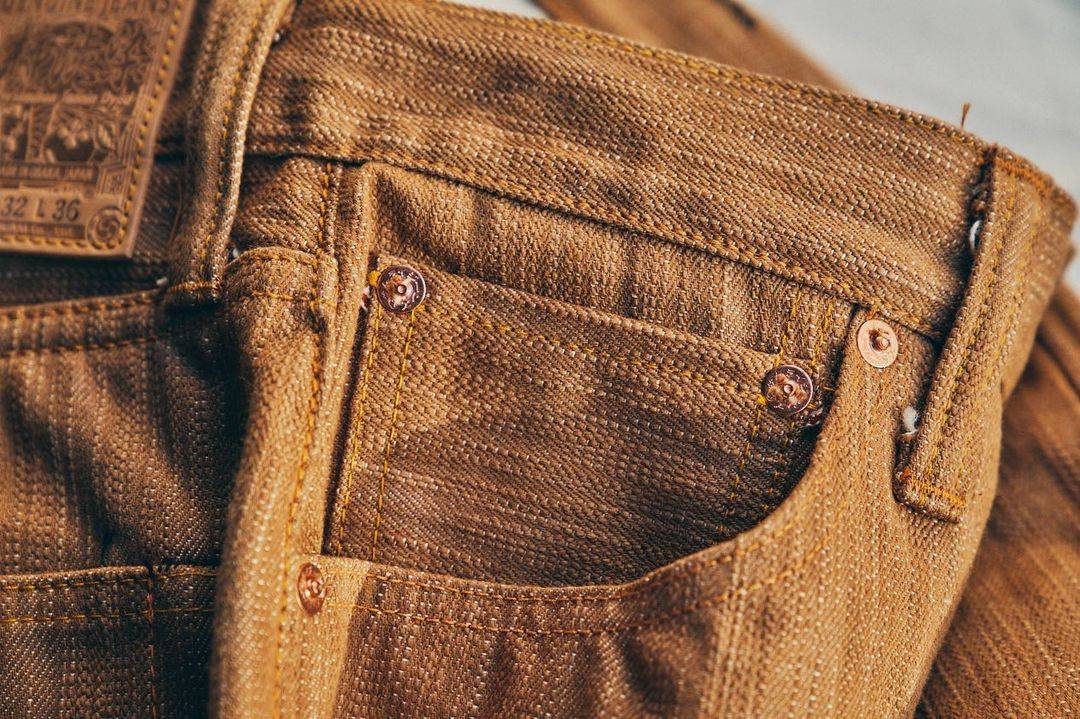 Samurai Jeans Kakishibu-Dyed Jeans
Available soon at Redcast - Image via Samurai 
What's more, these types of techniques enhance the value of the ancestral, chemical-free Japanese dying techniques while also protecting the environment.